On March 23rd at 10 pm PST our Coinlist auction went live. The dutch auction sold out the 8 million available SOL tokens in 6 hours. We want to thank our community for the overwhelmingly positive response to this auction, despite the current world conditions.
With a clearing price of $0.22 we had 1,416 registrations, and 445 bids from 91 countries! We're really happy with the outcome. The goal with this auction was to distribute tokens to the 50k+ global community that has been so patiently waiting for the Solana network to launch.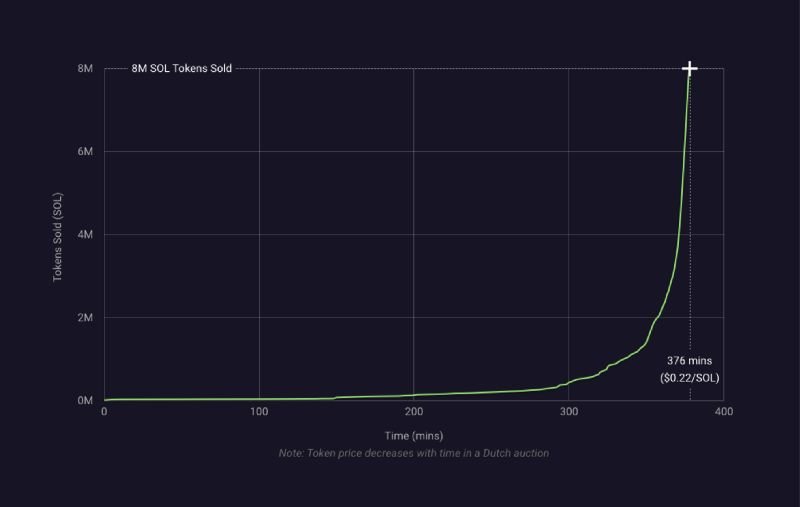 This auction was unique because of our Staker Price Guarantee program. Any participant in the program enjoys a guarantee for 90% of the Auction Clearing Price, redeemable at any time, for 12 months from the start of the registration period.
Multiple hyper-growth projects have sought out Solana because of its high throughput and scalability. During our auction, we were thrilled to announce partnerships with projects such as Chainlink, Akash Network, Hummingbot, DDEX, Civic, dFuse, and more!
This is just the beginning. Stay tuned.