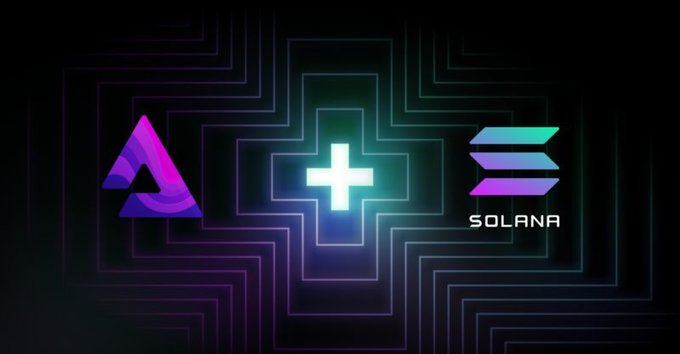 Today, Audius announced their plans to build on Solana going forward! Read their post to learn more about their recent growth and why they decided to scale on Solana. Audius is one of the most popular apps in the crypto space, and the Solana Foundation is excited to welcome them to the ecosystem and support their mission in providing a music streaming platform that puts power back into the hands of content creators.
"Audius is uniquely impacted by scaling challenges because of its current level of usage. I couldn't be more thrilled to present this scaling roadmap for our community to execute together with the Solana ecosystem — this gives us a viable path to reach 100s of millions of users and beyond." — Roneil Rumburg, Audius Co-founder & CEO
Audius is the latest project to move over to Solana and has been growing rapidly, now with over 1 million monthly listeners. However, as their active users have increased, so have the gas fees and load times. Solana was selected after the Audius team reviewed and tested over 20 layer 1 and layer 2 scaling solutions. Through that vetting process, it was clear that Solana was the only system that could deliver the speed, low fees, and censorship resistance necessary to grow Audius to a mainstream, global audience.
The Solana Foundation is looking forward to working with the world-class Audius team on the content ledger integration and will share updates soon. Also, if you haven't done so already, sign up for an Audius account and join the decentralized music streaming community!
Make sure to follow us on our various social channels to get daily updates on what's going on in the Solana ecosystem.
Twitter | Telegram | Reddit | Youtube | Medium | VK | Weibo | Blockfolio