Get this update first. Sign up for the Solana Community Update newsletter!
The State of the Solana Network 2022
More than 3,700 builders came together in Lisbon for Breakpoint, the conference put on by the Solana Foundation. Community members from around the world came to learn, code, and recognize the accomplishments and hard work of the Solana community. The celebration was cut short a few days later, however, when news of FTX's collapse shocked the web3 community.
We've published a blog post to foster transparency and answer questions related to the FTX collapse. You can read that post here.
The Solana network remains strong and full of committed builders — see for yourself. Anatoly Yakovenko of Solana Labs and Austin Federa of the Solana Foundation gave the Breakpoint audience an overview of the state of the Solana network, showcasing how the ecosystem has grown over the last year. That robustness remains, with builders banding together to help each other in the wake of last week's events, including notably a community-run fork of Serum.
Here's the facts on Solana over the past year:
Keep reading to learn about more of the exciting developments, news, and announcements coming out of Breakpoint 2022. Learn more about FTX's bankruptcy and how it affects the Solana ecosystem.
Top Solana News
Jump Crypto's Firedancer processes 1.2 million transactions per second in live demo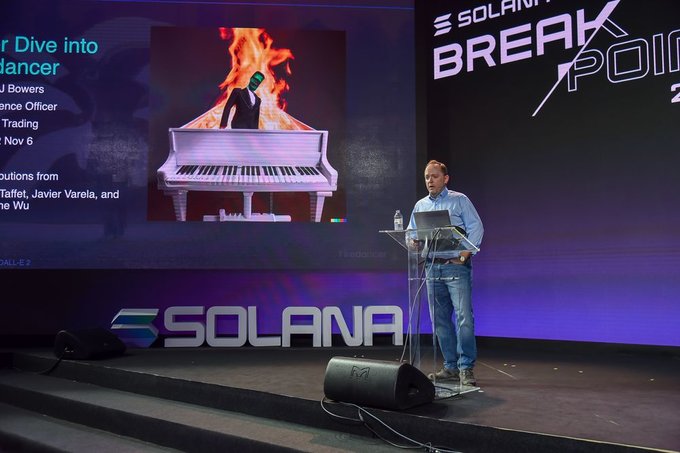 Kevin Bowers of Jump Crypto demonstrating Firedancer at Breakpoint, Nov. 6, 2022.
Kevin Bowers of Jump Crypto took the Breakpoint stage to give a preview of Firedancer, the anticipated new validator client being developed by the Jump team, and the results were eye-popping.
In a live demo using synthetic transactions that closely resemble a Solana validator, Firedancer was able to process 1.2 million raw transactions per second, and 0.6 million transactions per second after deduplication. Wow!
Instagram and Facebook now support Solana NFTs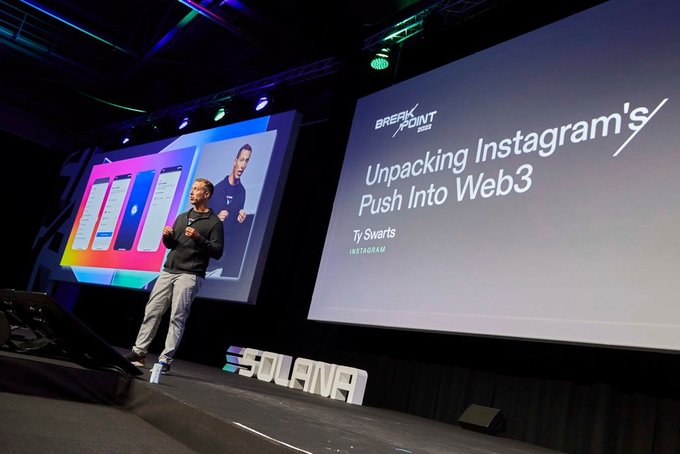 Ty Swarts of Meta at Breakpoint, Nov. 5, 2022.
Big news! Meta announced that Instagram and Facebook are now supporting Solana NFTs.
To get started, go to Instagram, select Settings, then Digital Collectables, then connect a Phantom wallet.
To celebrate, the Solana Foundation has teamed up with Solana NFT ecosystem creators, marketplaces, and infrastructure projects to celebrate with a special contest. Learn more.
Google Cloud is joining the Solana community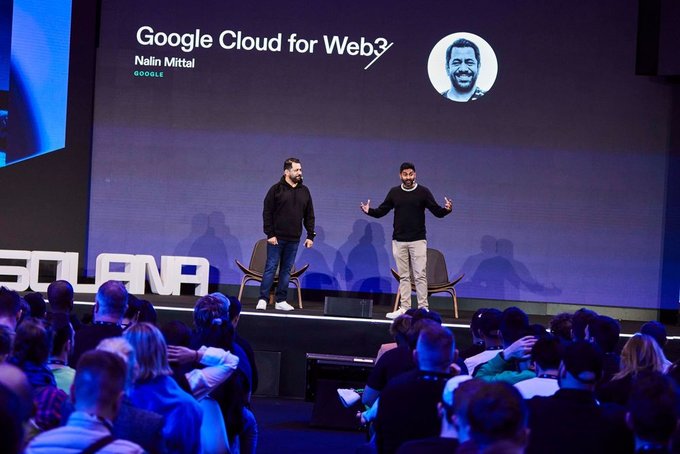 Nalin Mittal of Google Cloud, on stage at Breakpoint with Nikhil Kumar of the Solana Foundation, Nov. 5, 2022.
Google Cloud announced on stage that they were exploring the Solana network. Not only has the company been running a block-producing validator, but they announced that they are adding Solana data to BigQuery. They're also bringing Blockchain Node Engine to Solana next year, so people can run nodes on the cloud. Learn more.
Ledger adds support for Solana Mobile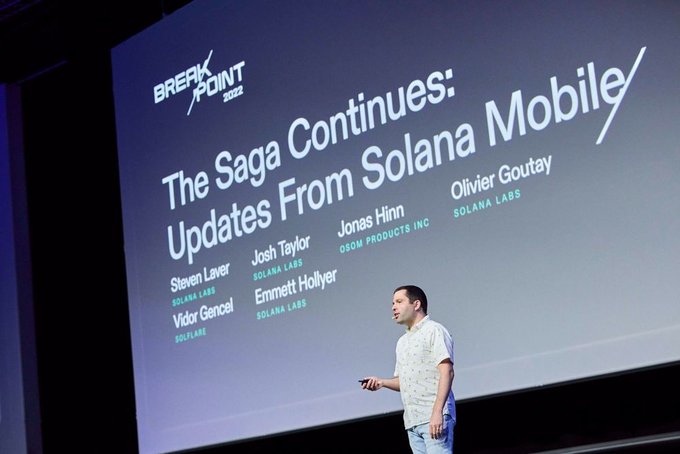 Steven Laver of Solana Mobile at Breakpoint, Nov. 5, 2022.
The Solana Mobile team has been working hard! Among the many mobile-related announcements made on stage at Breakpoint, Ledger announced that they will be updating Ledger Live to support SMS, so users can easily connect their Seed Vault with Ledger Nano hardware wallets. Learn more.
Patika launches new Solana course for Turkish devs
Wow! Patika, a popular developer education company for Turkish builders, just announced a new Solana-focused practicum. Members of the cohort will learn Rust, build a dApp, and join the budding Solana community in Turkey. Sign up.
Ecosystem Headlines
Here's what's new this month: